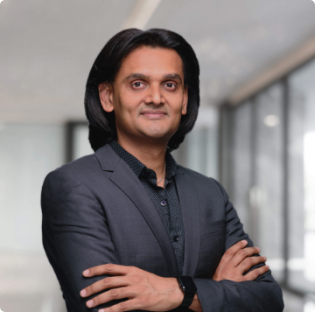 Described as "Uber of Telematics" by Sunday Tribune, Dushyant is an internationally acclaimed global entrepreneur, eminent humanitarian, public speaker and a technology disruptor, driven by a vision to give back. From ideation to products, he quickly transforms them into successful global ventures. His passion for constant innovation has ensured that his various enterprises are always placed on the forefront of cutting-edge technologies.
He was born in India, and for the past 7 years has very proudly made Jamaica, his home. Dushyant's insatiable passion for Jamaica and technology has made him vow to make Jamaica the proud hub of the Amber Group.
Dushyant extensively travelled throughout the Caribbean, personally teaching the Art of Living stress management workshops in some of the most dangerous prisons, inner cities, the youths at risk and conducting several social intervention programs to reduce crime and violence in the society. Early in 2015, he realized the need of a consistent funding mechanism to support his charitable passion and hence started creating innovative companies to support this cause.
All these companies and their successes are largely attributed to Dushyant's keen sense of entrepreneurism and his unstoppable passion to make his companies a formidable player in the global teach arena, yet at the core to champion the charitable cause and giving back to the society through his humanitarian work under the Art of Living Foundation.